The BellaVie GLUCO from Bellavie is a is a broad-spectrum, high-CFU, multispecies probiotic supplement containing 6 probiotic microbial species, prebiotic and supplement, each selected for well-documented supportive health benefits. The formula has been developed with essential intestinal bacteria to support a more favourable balance of intestinal microbiota.
 The formula is completed with prebiotics and nutraceuticals which are working in synergy with probiotics and enhance their activity. 
BellaVie GLUCO contains Nopal with diuretic action and Chromium that helps to normalize and stabilize sugar and in-sulin levels in the blood

Low moisture packaging

High CFU

Gastro-resistant capsule


Broad-spectrum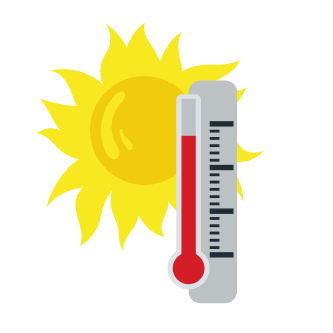 Heat Resistant Strain

Vegetal Capsule
 Innovative formula: the formula has been developed for specific uses. The product contains selected probiotics, prebiotics and nutraceutical which are well scientifically described for their specific health benefits




High CFU: Each capsule contains high quantity of alive microorganisms. The quantity is given in CFU (Colony Forming Unit). Each capsule contains: 10.000.000.000 CFU 





Synbiotic product: Capsules contains Prebiotic + Probiotics = Synbiotics. Prebiotics are stimulating the growth and activity of some microorganisms.





Nutraceutical: Chromium Chloride to normalize and stabilize sugar and in§ulin levels in the blood





Stomach acid resistant caps: To protect the probiotics from the acid of the stomach, we use specific caps with a higher resistance to the acidity of the stomach. So the quantity of alive probiotics into the gut will be higher. Caps are certified Vegan, Non-GMO, Vegetarian Society, Halal and Kosher





Low moisture packaging: our packaging (cap and blister) has been selected to keep probiotics out of moisture and guaranty a longer live to our probiotics.

 



Synbioceutical ®: the composition of our formula includes synbiotics and nutraceutical for a combined and synergistic effet.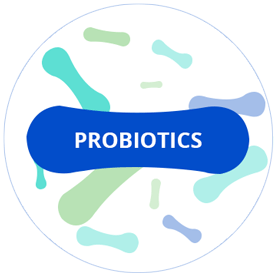 Probiotics :
Probiotics are living microorganisms that when consumed in adequate amounts have beneficial effects on the health of their host.
They're usually bacteria, but certain types of yeasts can also function as probiotics.
You can get probiotics from supplements, as well as from foods prepared by bacterial fermentation.
The most common groups include Lactobacillus and Bifidobacterium. Each group comprises different species, and each species has many strains.
Prebiotic :
Prebiotics are made up of carbohydrates that your body can't digest. They exist as food for the probiotic bacteria. The use of prebiotics and probiotics together make your probiotics more effective.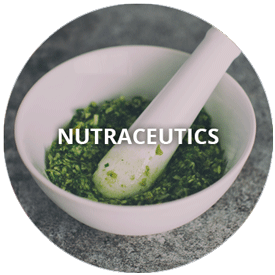 Nutraceuticals :
Nopal: Extract of Opuntia
ficus indica
cactus fruits with Diuretic & weight management properties and Antioxidant properties
Chromium Chloride (III): Essential trace element that increases the sensitivity of tissues to insulin. This helps to normalize and stabilize sugar and insulin levels in the blood. Chromium also plays a role in the metabolism of fats and proteins and promotes the action of several enzymes necessary for the functioning of the body.