Our expertise

Unique and innovative formulations, state-of-the-art materials, certifications.
SYNBIOCEUTICAL
Our unique and innovative Synbioceutical® concept

Our health supplements are composed of probiotics, prebiotics and nutraceuticals. This unique combination offers a better approach to the problems we target.

Synbiotics seem to be the subject of a real hype in the world of food supplements, and for good reason: not only do they replenish the intestinal flora with good bacteria , but they are also the solution for people who are looking for an alternative to medication.

BELLAVIE MAKES THE DIFFERENCE by adding carefully selected nutraceuticals to its formulations for each of the targeted purposes. Nutraceuticals are natural active compounds, such as Vitamin C, D3, zinc, pine phytosterol, cramberry, etc., which have a beneficial or protective effect on health. They can improve, prevent and reduce the risk of various diseases and pathologies.

By combining these 3 types of components (probiotics, prebiotics and nutraceuticals), BellaVie has called its supplements SYNBIOCEUTICAL® . Each BellaVie product contains up to 10 billion strains of good bacteria. In addition to the benefits provided by the action of synbiotics, BellaVie products have a superior power on health thanks to the various nutraceuticals added.
BellaVie has protected its SYNBIOCEUTICAL® concept with a patent.

BellaVie offers innovative and complete food supplements that are a step above the average probiotic supplements on the market.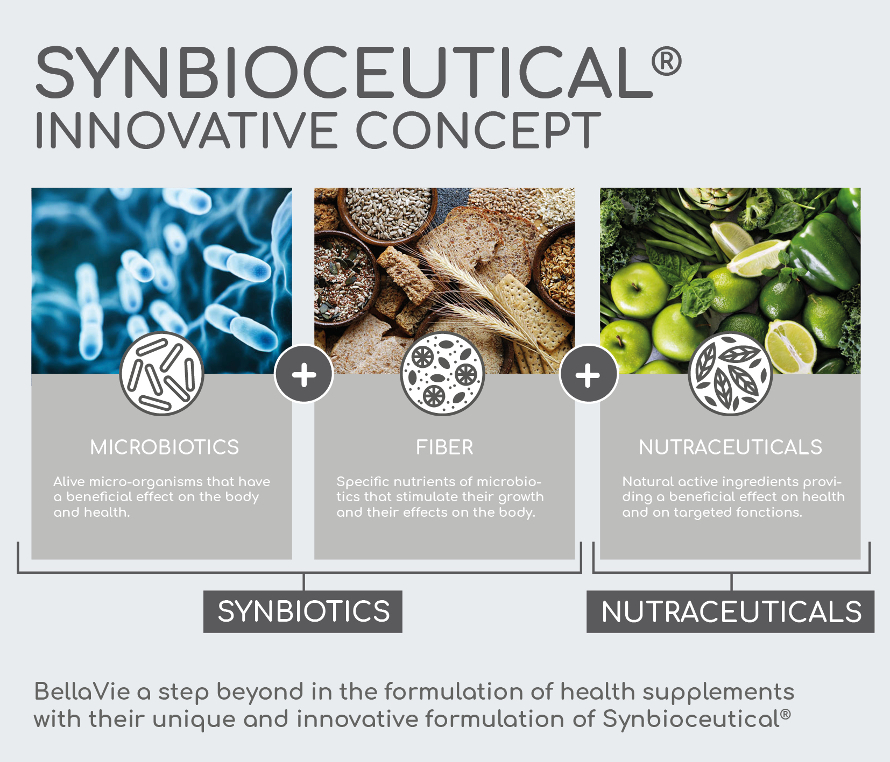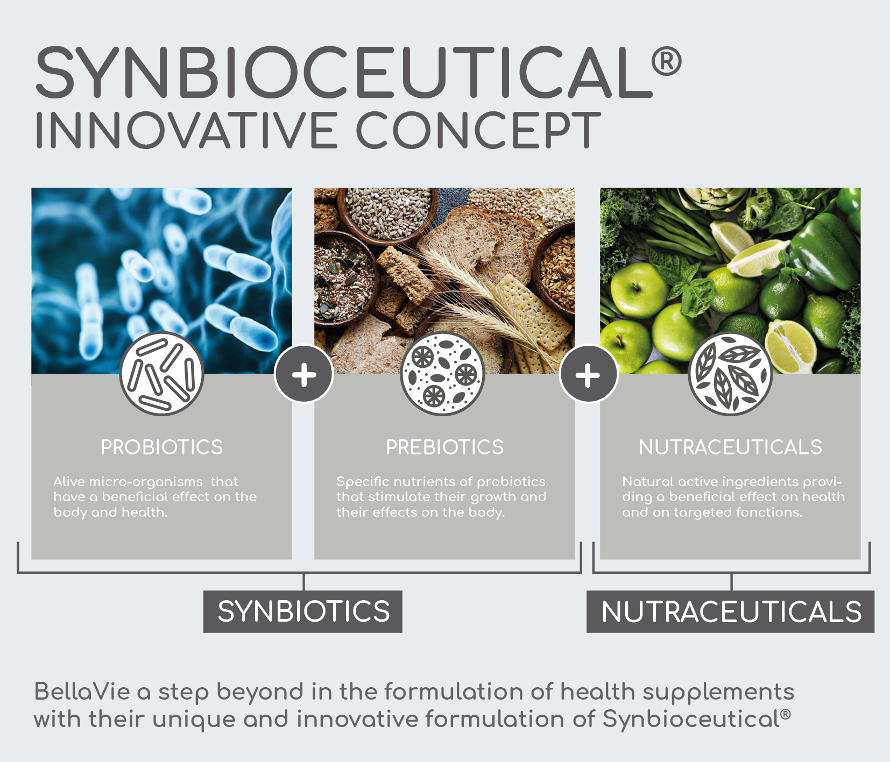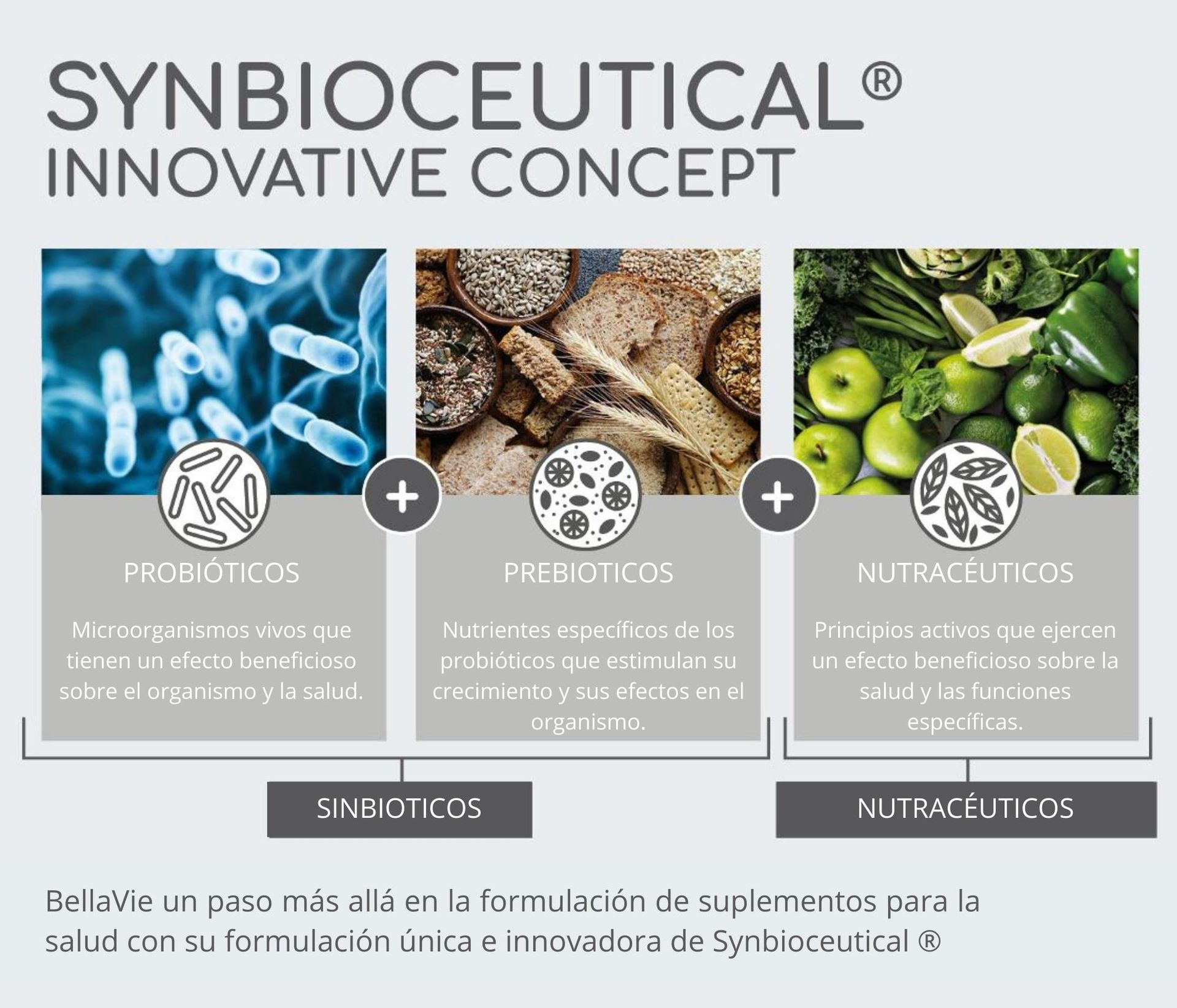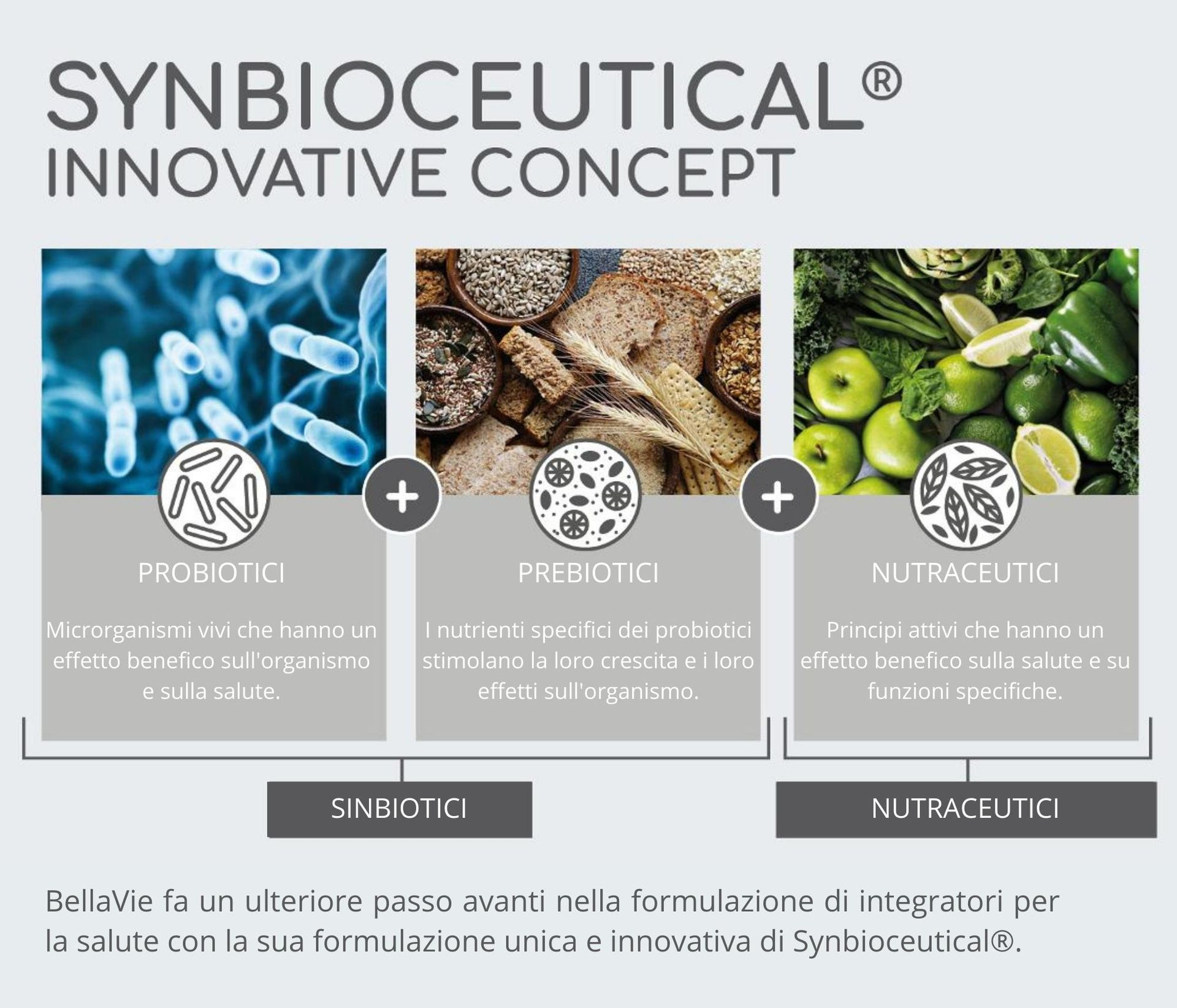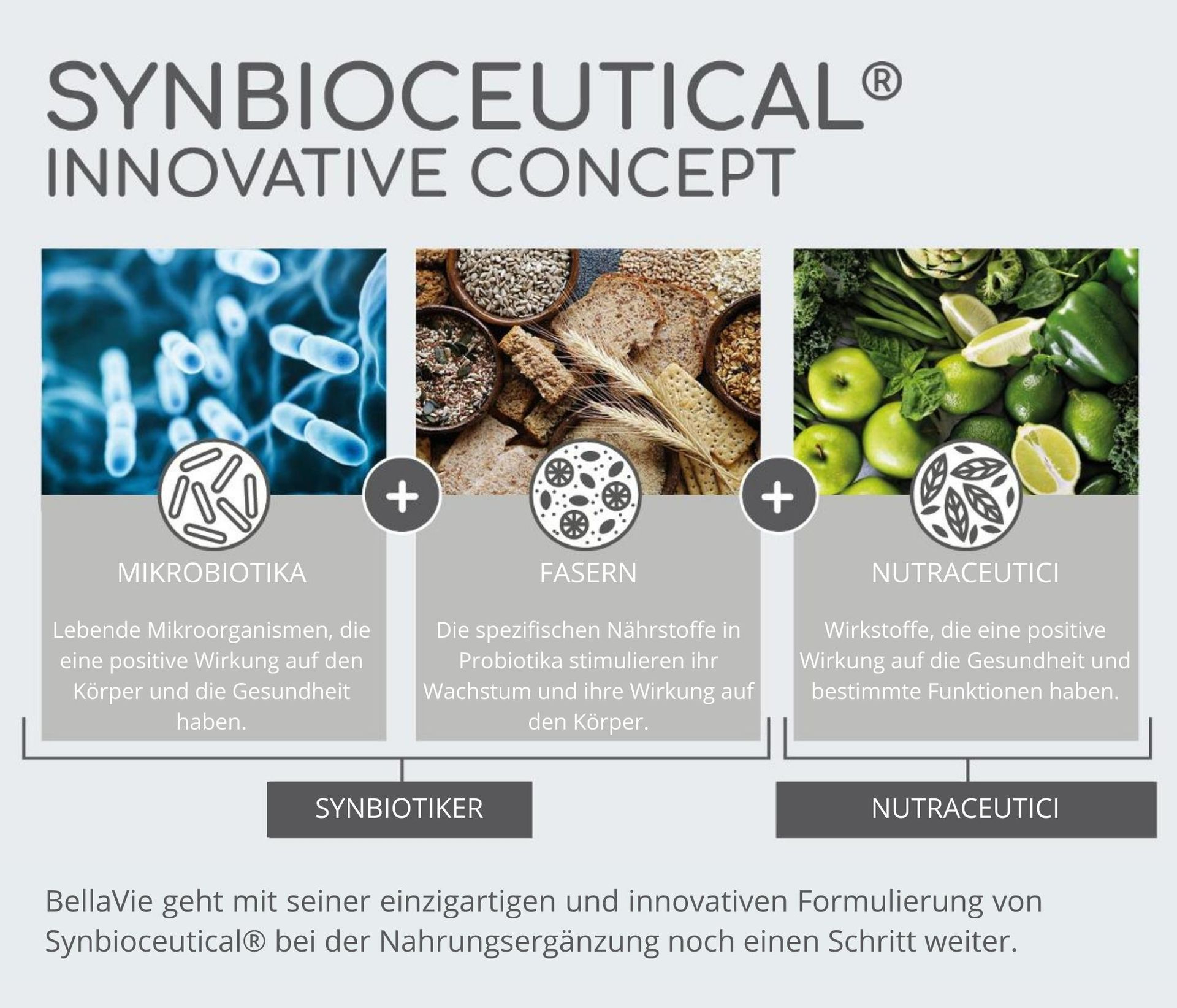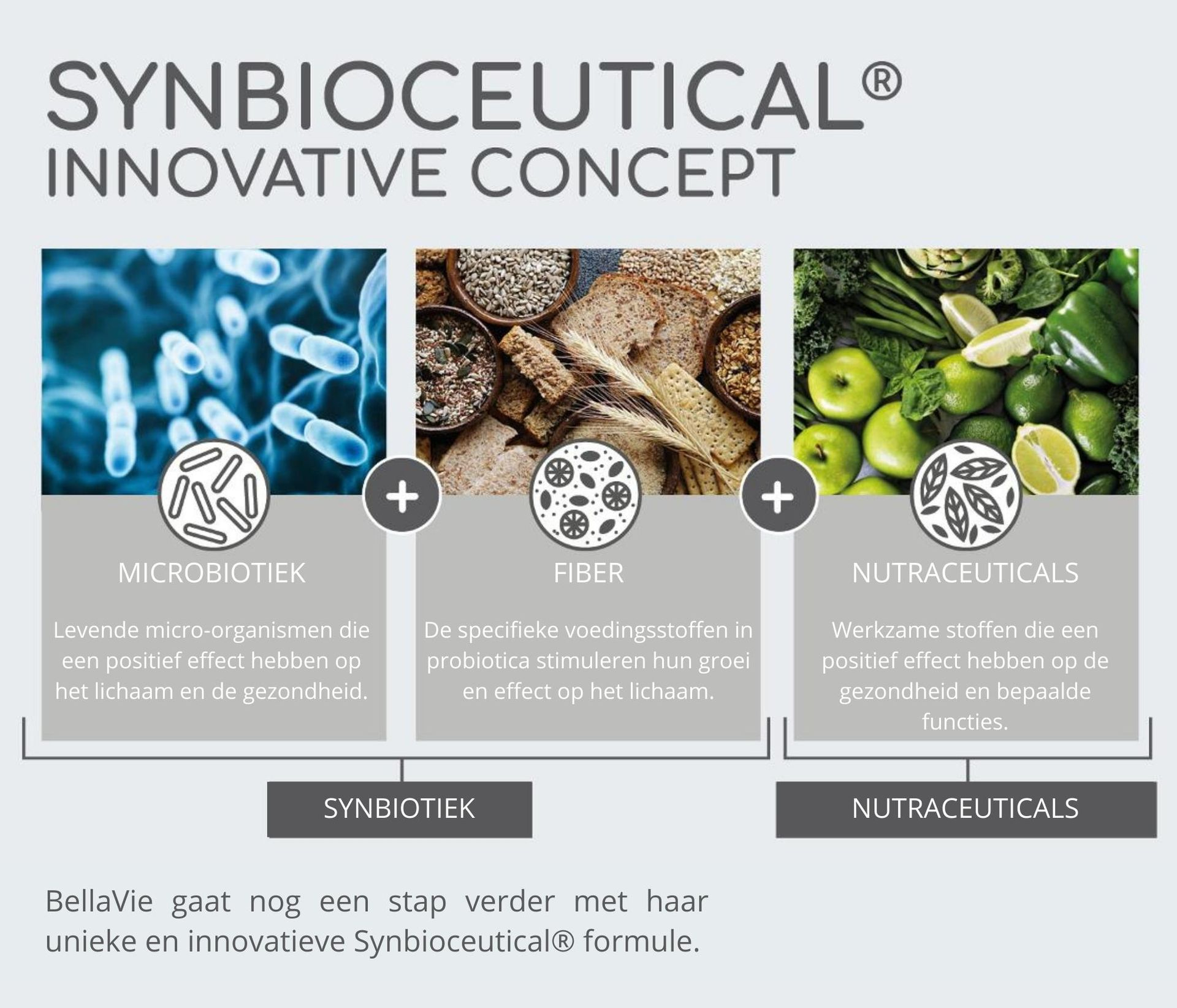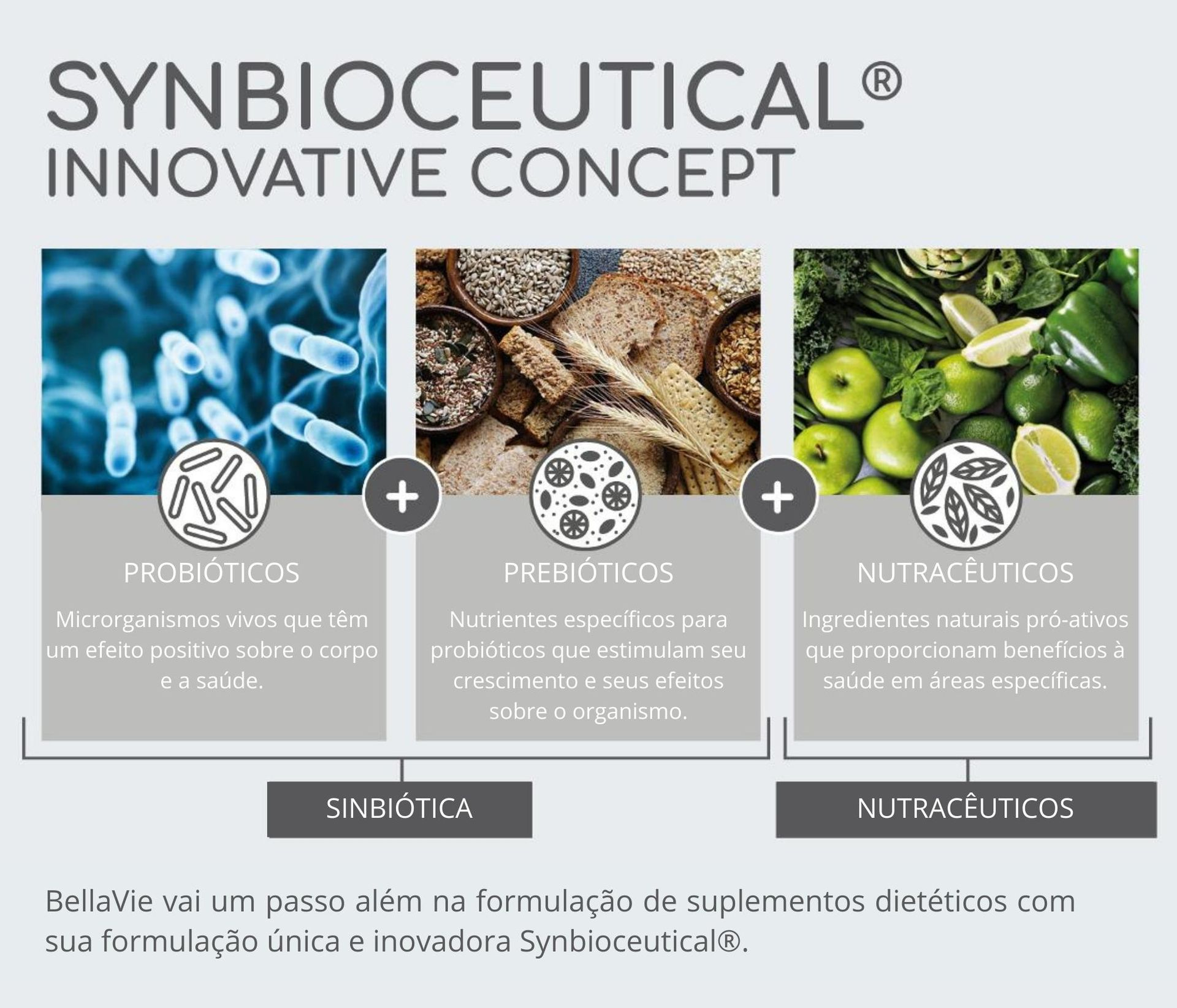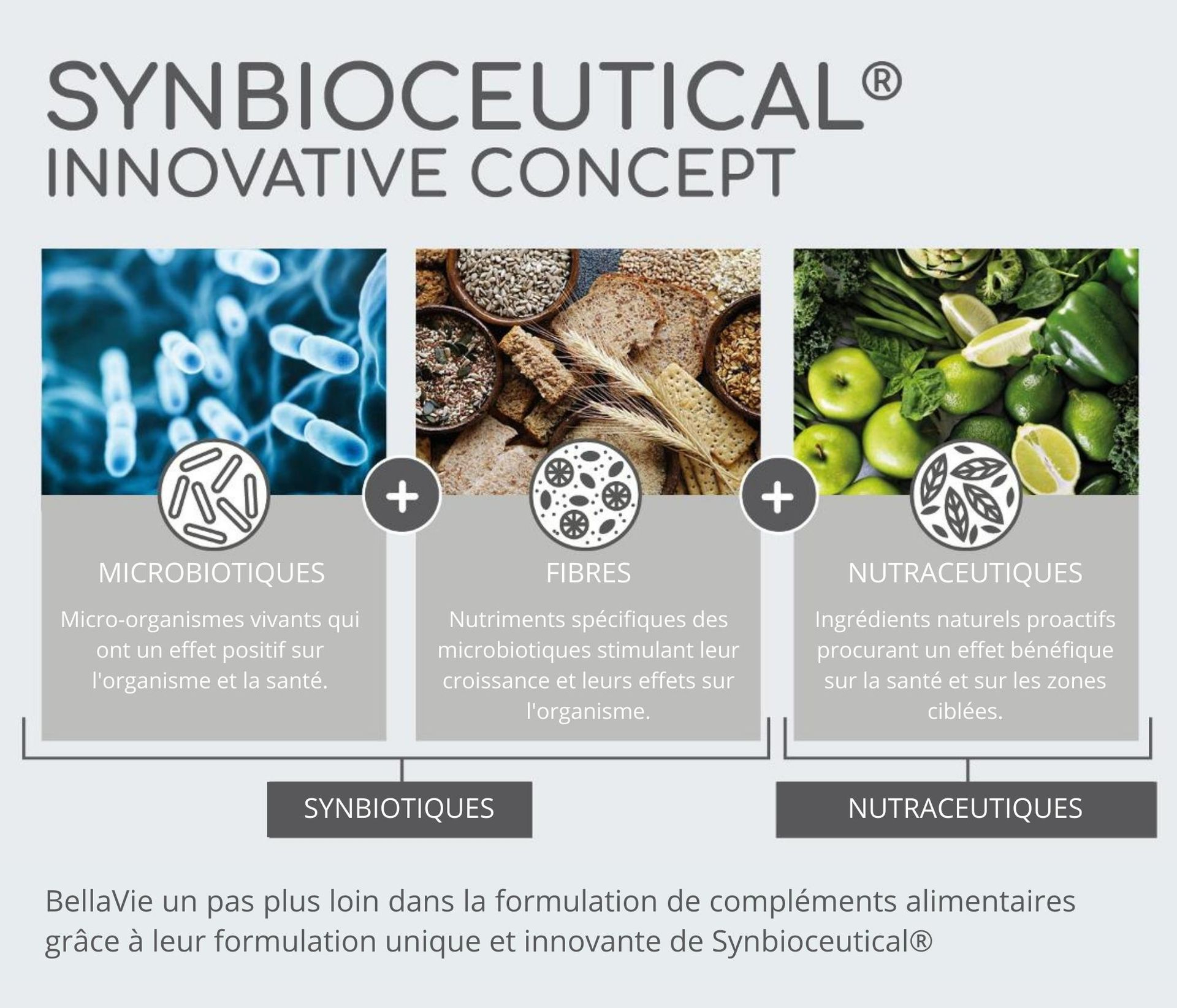 Quality at the heart of our project

BellaVie offers high quality products, both in terms of formulations and in the choice of packaging, giving priority to the most suitable primary and secondary packaging in order to protect the contents of the capsules from the external environment.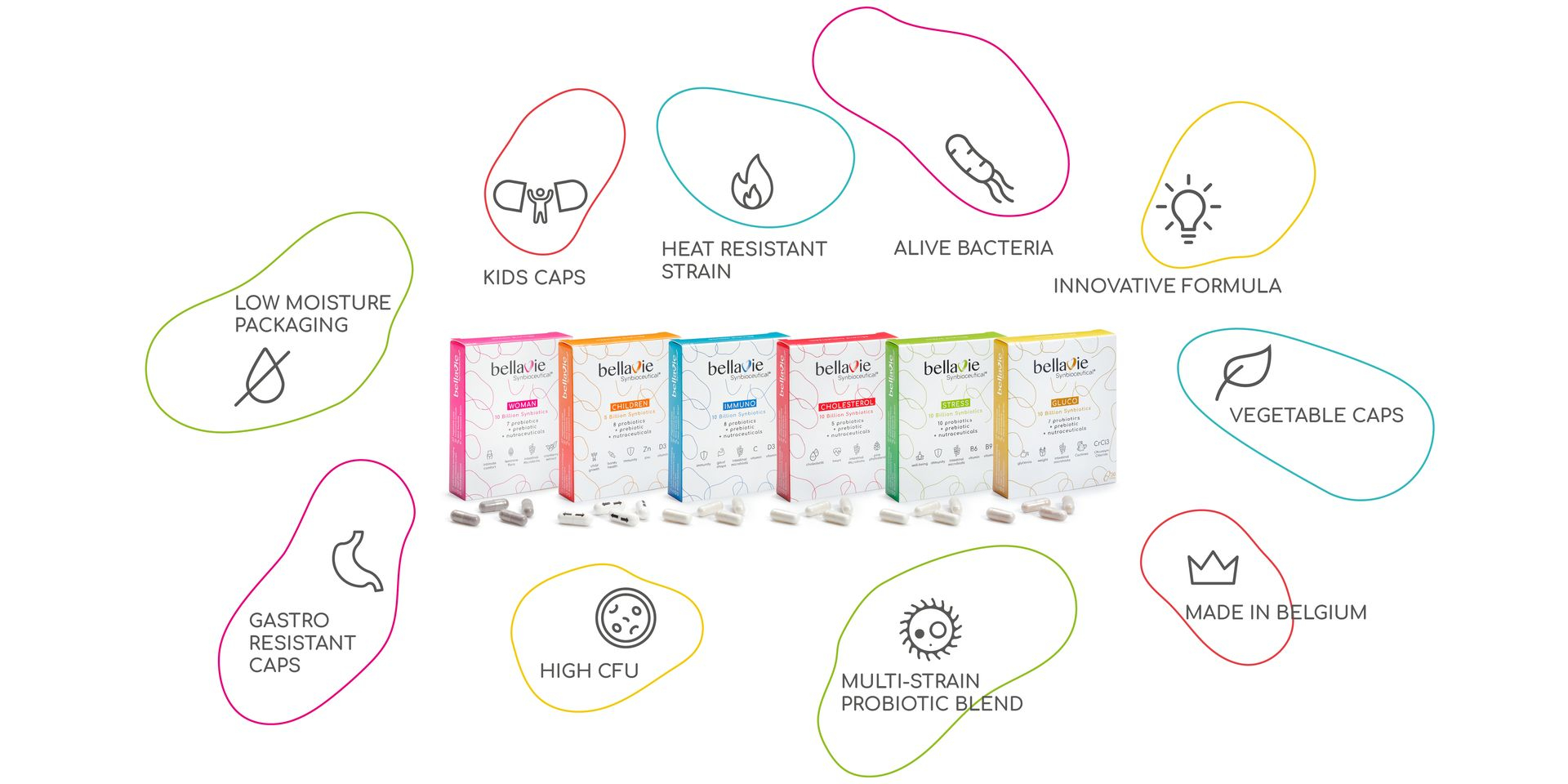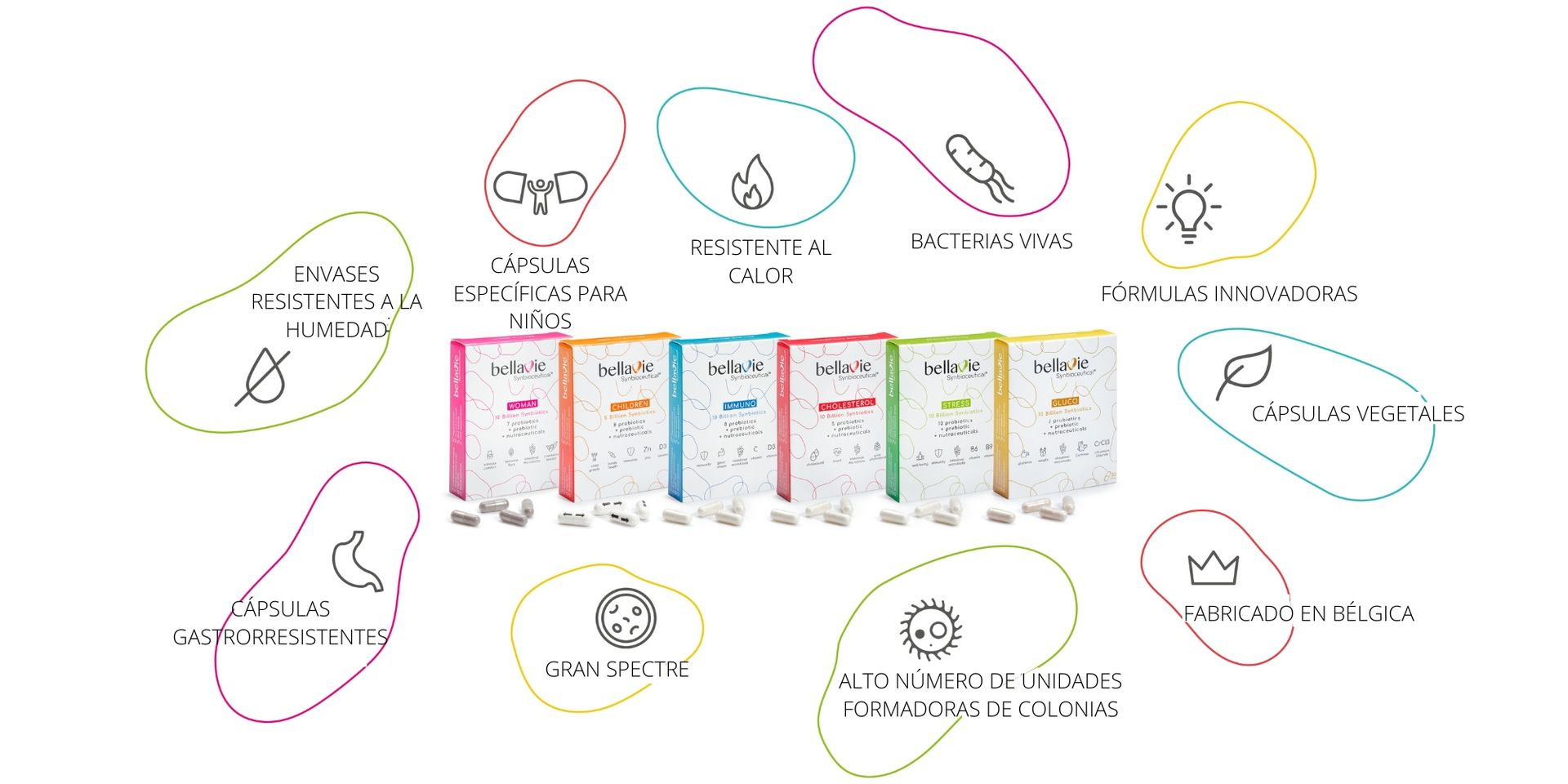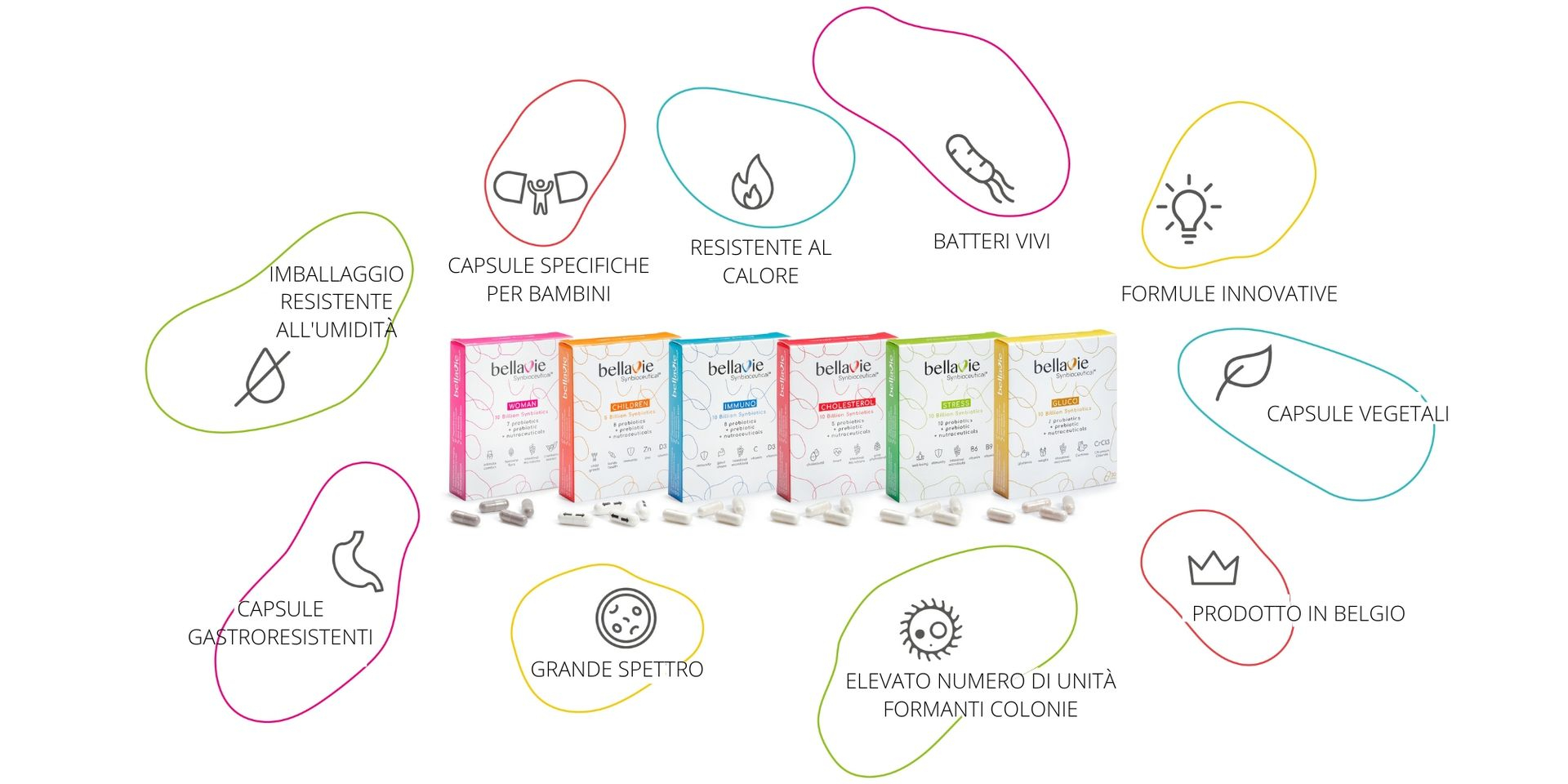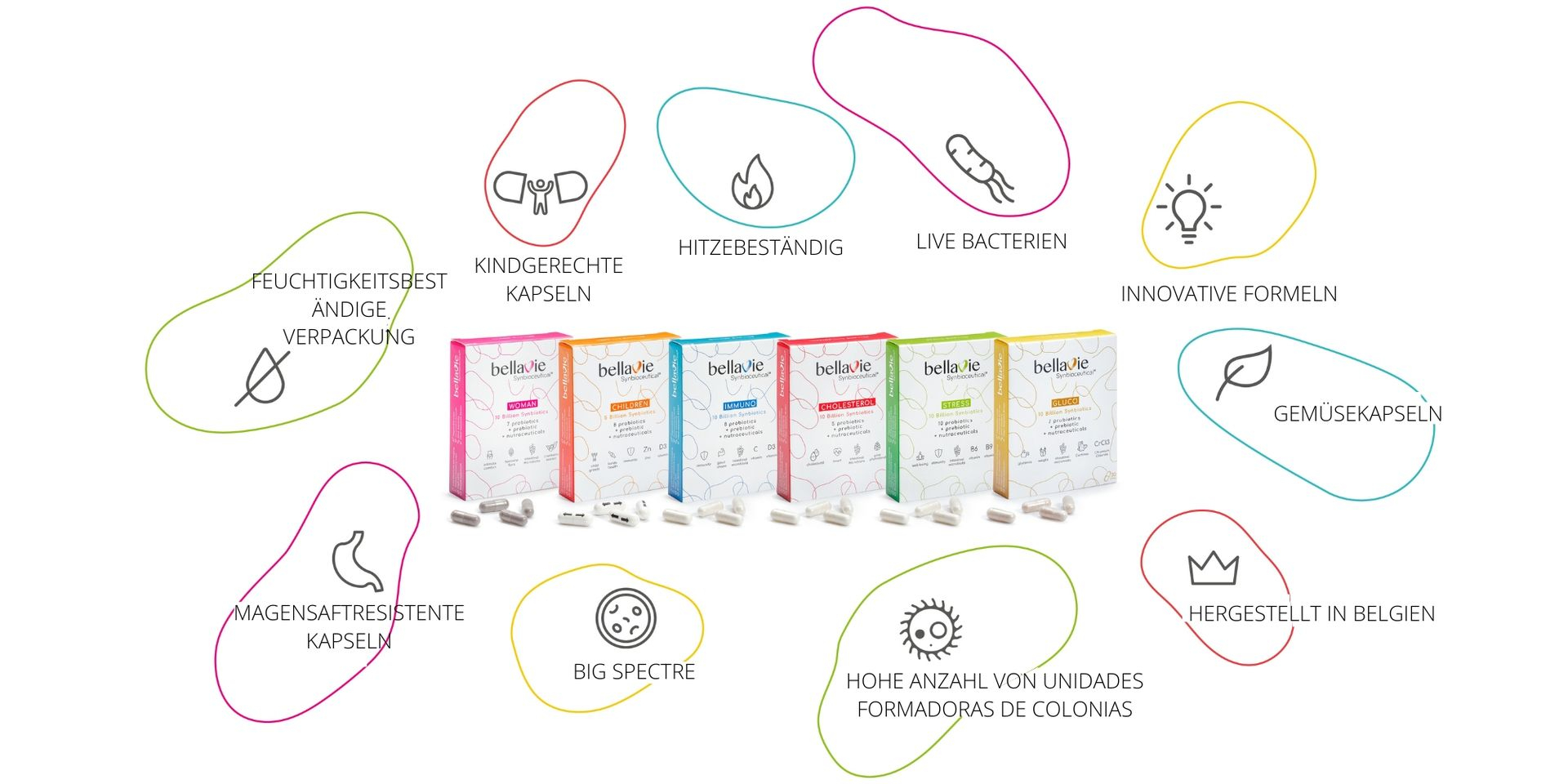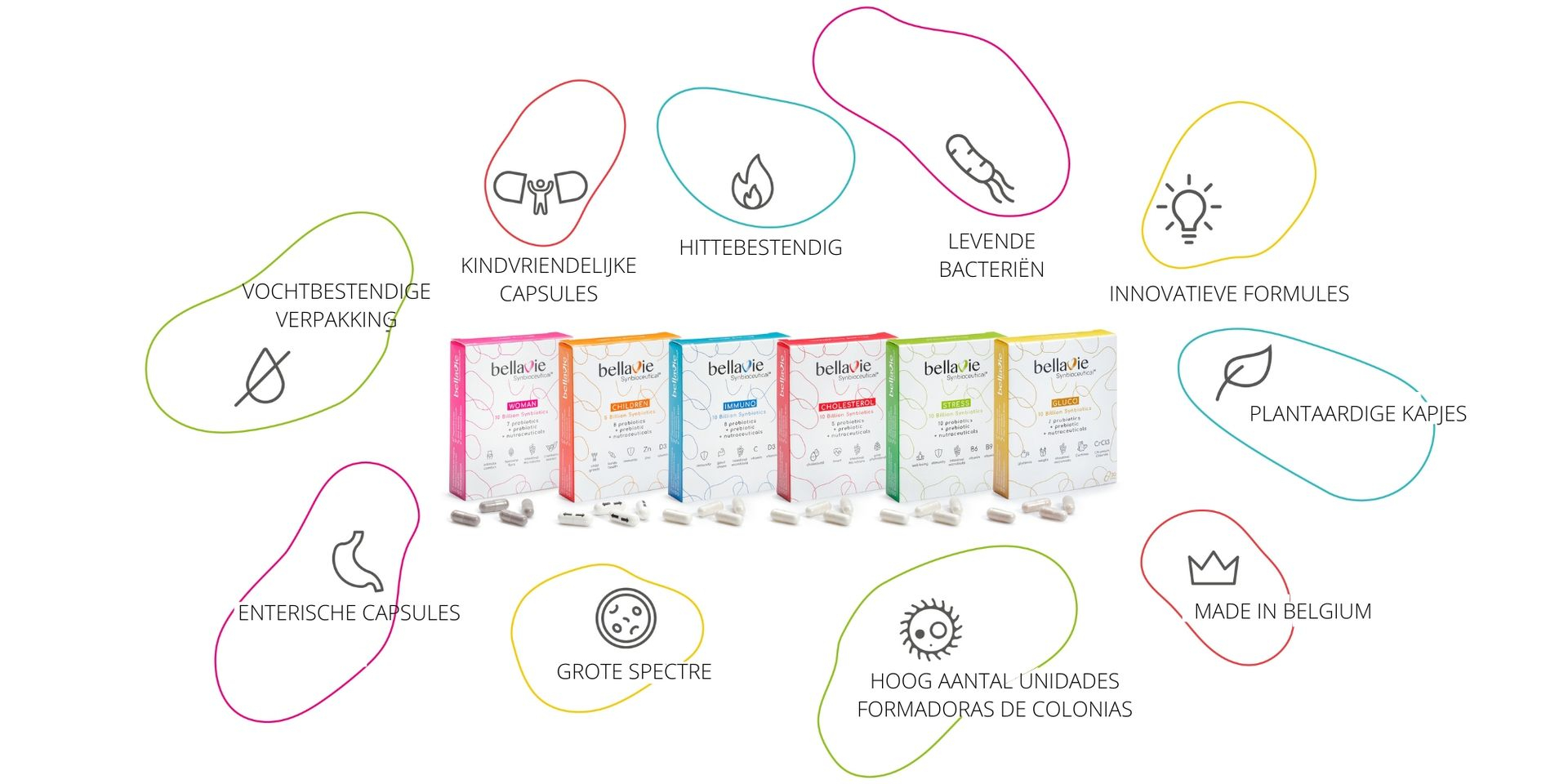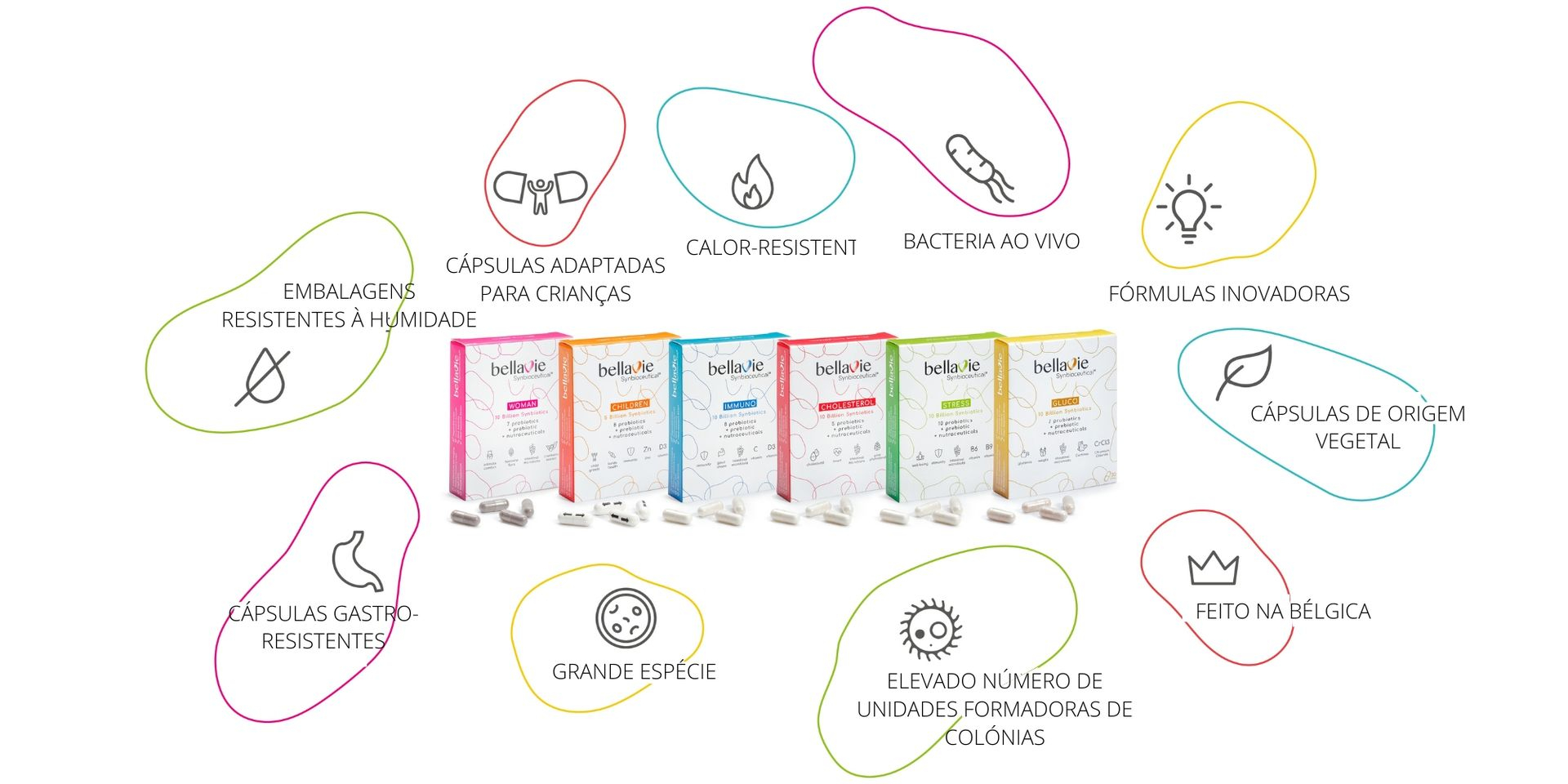 GASTRO-RESISTANT CAPS
In order to protect the probiotics from stomach acidity, the capsules used are known for their superior resistance to gastric acidity. As a result, the product remains intact until it reaches the intestine, where it is completely discharged.
SPECIFIC PACKAGING
We have chosen to package the capsules individually in order to preserve them from humidity. Moreover, the material used for the blisters (Triplex) is recognized for its qualities of conservation and protection against humidity and high temperatures.
This choice of packaging allows us to protect the live strains contained in the capsules for as long as possible and against a maximum of obstacles.
HIGH CFU, MULTI-STRAIN PROBIOTIC BLEND
Our capsules contain up to 10 billion strains of good bacteria. CFU = Colony Forming Units which allows to estimate the number of viable bacteria in a sample. All of our strains are live in order to preserve their effectiveness.
SPRINKLE CAPS ADAPTED FOR CHILDREN
Our capsules for CHILDREN products have been specially designed for easy opening. Therefore, you can open the capsules and sprinkle their content in a yogurt or a drink to facilitate the intake for your children.
VEGETABLE, HALAL AND KOSHER CAPSULES
All our capsules are made from vegetable matter, so you can use them whatever your diet. Moreover, our products are all halal and kosher.
HEAT RESISTANT STRAIN
Bacillus Coagulans is a world-renowned strain that provides optimal temperature resistance up to zone 4B. This zone indicates a very humid and intense climate.
ALIVE BACTERIA
All our formulas have been developed with probiotics, which are living bacteria.
INNOVATIVE FORMULA
BellaVie has created and patented a unique and innovative concept, that of Synbioceutical, which combines the term synbiotic (probiotics + prebiotics) with nutraceuticals.

MADE IN BELGIUM
All our products have been designed and developed in Belgium with ISO 22000 certification.
Our certificates

All our products are certified ISO 22000, HACCP and GMP.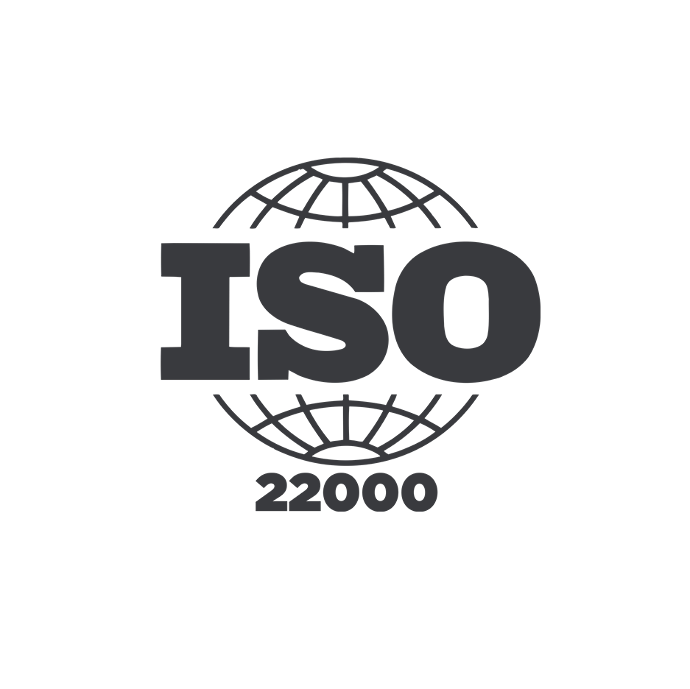 ISO 22000 certificate: Food safety management

ISO 22000 defines the requirements for a food safety management system that can be certified as conforming to the standard.
It describes the means that must be implemented to demonstrate the ability to control risks to food safety in order to ensure that all food is safe.

This ISO 22 000 standard is based on the principles of HACCP (Hazard Analysis and Critical Control Point). The HACCP method is based on the identification, evaluation and description of control measures. It allows a vigilance by the identification of the stages where there is a danger of contamination.

The implementation of this method is mandatory in all countries of the European Union.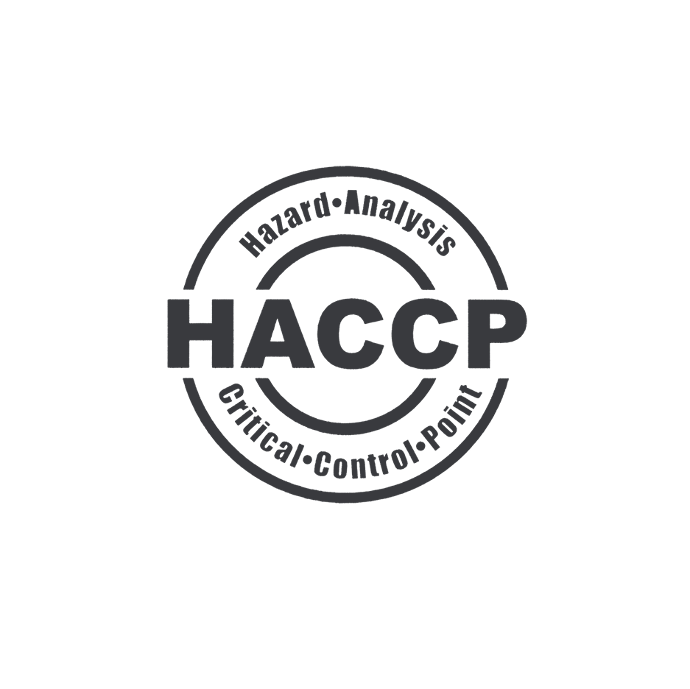 HACCP certificate: Hazard Analysis Critical Control Point

International standard that defines the requirements for an effective control of food safety.
7 important principles of HACCP :
Principle 1: Analyze the hazards

Principle 2: Identify CCPs (critical control points)

Principle 3: Set a critical limit for each CCP

Principle 4: Establish a monitoring system per CCP
Principle 5: Establish corrective actions

Principle 6: Verify and validate the

HACCP

plan
Principle 7: Recording and keeping records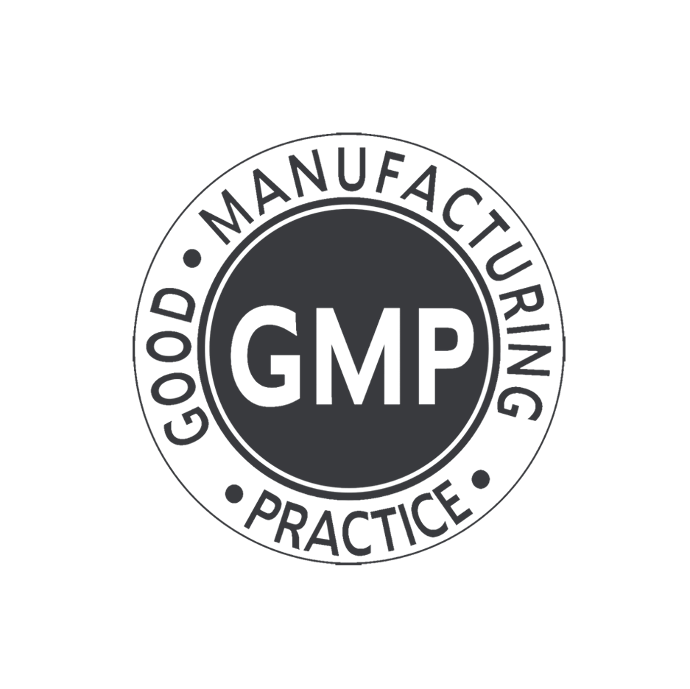 GMP Certificate: Good Manufacturing Practices

This represents a concept of quality assurance. Our products have the certification of the good manufacturing practices defined by the European Commission.